Decorative Toilet Paper Holders
Publish Time:
Author: Site Editor
Visit: 125
Decorative Toilet Paper Holders
A toilet tissue holder is a designated item for holding paper rolls. It is usually made with different materials, but the most common ones include plastic and metal. The holder has a specified compartment where you can store the paper tissues. And they can be used in private and public places, such as public restrooms, hotels, homes, and other entertainment venues.
However, you will find these items in hotel bathrooms most of the time. Considering the number of companies manufacturing toilet tissue holders, you may notice that these items can be categorized into plastic and metal. Beyond that, toilet tissue holders can also be made of wood shells. Furthermore, you can set up these holders differently depending on the intended use.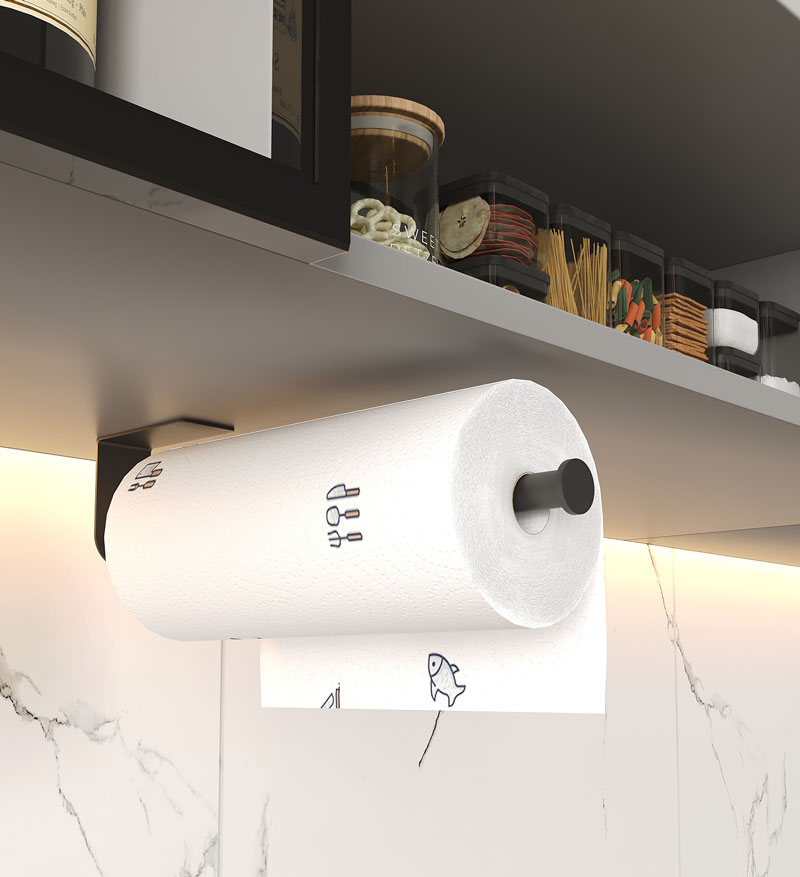 Decorative Toilet Tissue Holders
Among the number of furniture items in an office, many white-collar professionals adore the lovely and decorative toilet tissue holders. This product has the ability to convey emotions and elevate spirits to some degree, which may help develop a productive work environment.
Aside from that, it may also help to relieve some of the stress associated with the job itself. During the first business years, the traditional toilet tissue holder was made with a carton of soda. It is only when the economy grows that the holders become more extensive and more flexible.
The quality and design of modern toilet tissue holders have improved in time, becoming something opulent that reflects the best of contemporary designs. However, make sure that the patterns and colors of your toilet tissue holders match your style.
For example, females in their early twenties prefer toilet tissue holders with plenty of vivid colors. On the other hand, kids eight and below would probably love to use those featuring their favorite cartoon characters.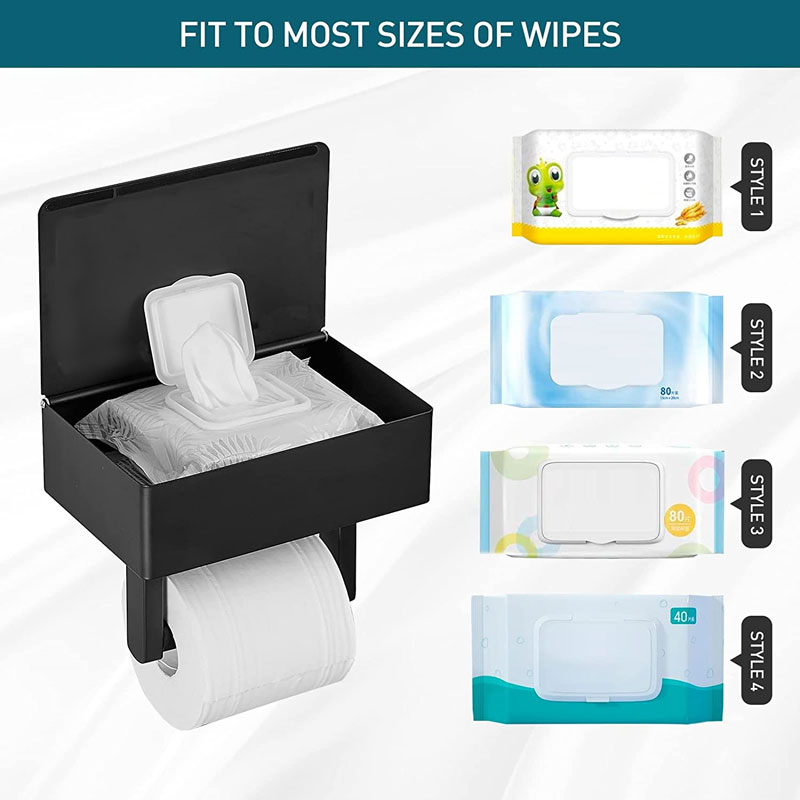 Different Types Of Decorative Toilet Paper Holders
More toilet paper holders are popping up these days due to the increased market demand. Each type is made specifically to meet the needs of its intended audience. You may not know which type of decorative toilet tissue holder is best for your bathroom at the moment.
But worry no more! Here, we will share with you some of the most popular types of decorative toilet tissue holders you can buy.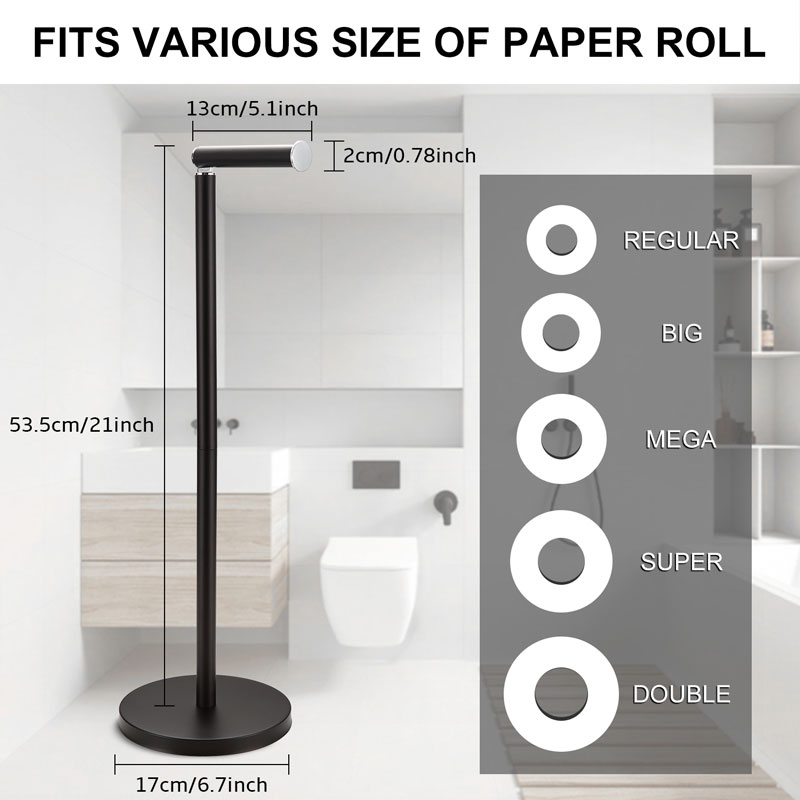 Single Toilet Paper Holders
You will need a shelf to save space for toilet paper. If you have a tiny bathroom, a single toilet paper holder could be an excellent choice. This kind of toile tissue holder has a simple design, making it great for homeowners who want a minimalist bathroom look.
You can easily install it in your bathroom without the help of anyone else. The good thing about this holder is that you can easily place another toilet paper roll when the old one is about to run out. Families with a limited number of members won't have any concerns using this holder. However, using this one in public bathrooms might be a hassle.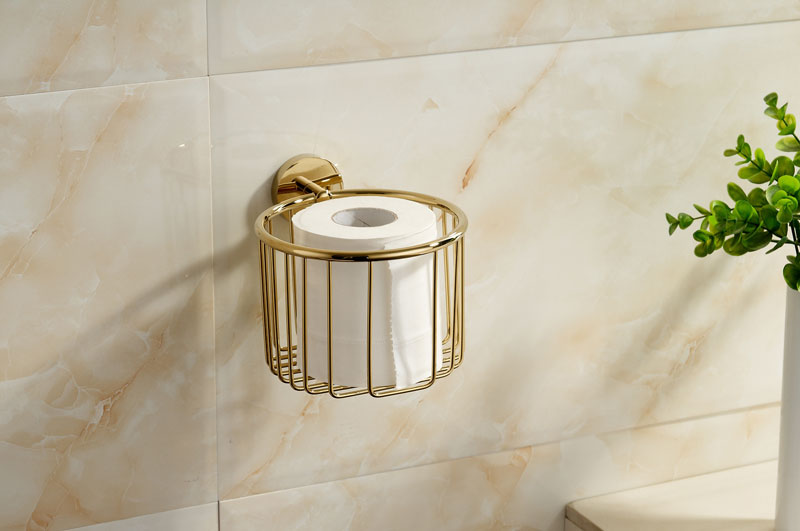 Toilet Paper Holders With Shelves
Toilet paper holders with shelves are growing increasingly popular as people develop the habit of using their phones while they are in the lavatory. They are attached to a horizontal and small shelf. Aside from your phone, you can also place lightweight items on it, such as a tiny vase.
It may take a little extra space to retrofit this feature, but it provides a safe spot to use it. When you flush the toilet, you will not have to worry about losing your electronic devices, such as phones or even keys.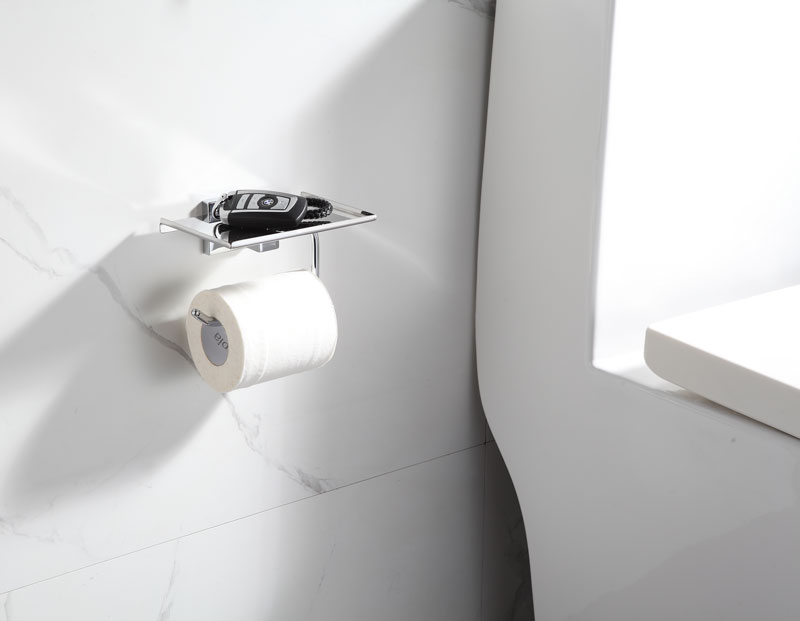 Multiple Toilet Paper Holders
You may find many price points for toilet paper sold in many rolls. It is possible for the shelf to be enormous to have several parallel axes or to take the form of a tree with many limbs.
The good thing about a multiple toilet paper holder is that it has plenty of room for paper. Homeowners seldom choose this shelf since it takes up so much space. It is a waste of space in a cramped and tiny bathroom.
However, if you have a large toilet, this is a great alternative. Forget about having trouble finding a place for additional toilet paper rolls or running out of toilet tissues. In public sectors or prominent families, this is an excellent type of decorative toilet tissue holder.
Wall-Mounted Decorative Tissue Paper Holders
This is probably the most prevalent kind of toilet tissue roll holder. Beyond that, it is easy to find and set up. There is a noticeable improvement in their substance, color, style, size, and decoration. If the toilet is adjacent to a wall, this makes sure to keep the paper roll within use.
At the height of around a meter, this rack should be appropriately positioned because the position cannot be changed after the device has been installed.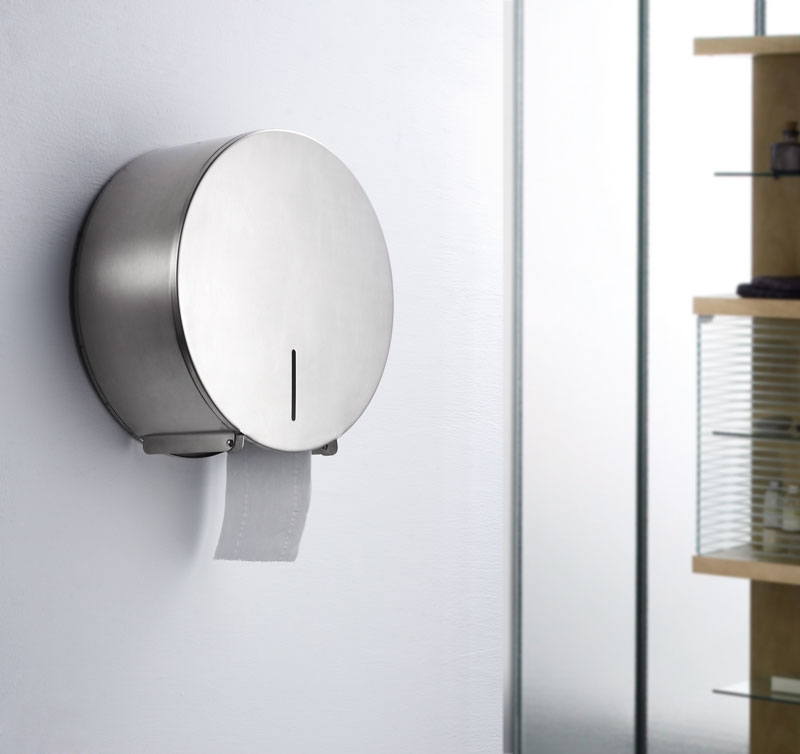 Toilet Paper Holders With Flap
This type of decorative toilet paper holder comes with a plastic or stainless steel front cover. The front lid's curvature softly encircles the scroll's edge. In addition to enhancing the appearance of your bathroom, they also help keep your toilet roll dry and clean.
This decorative toilet paper holder is perfect for parents with young kids since they will not have to worry about their youngsters playing with water and soaking the scroll.
Suctioned Decorative Toilet Paper Holder
A suction-cup model is one of the most common types of decorative toilet paper holders that may be installed in a new bathroom. Many suction toilet paper holders are connected to shower walls or doors rather than wall-mounted. This means that you may relocate your toilet paper holder to a more convenient location if it is in the way or if you need to clean it.
Of course, the cleanliness of your toilet paper holder is directly related to the effectiveness of your suction cups in keeping them in place.
Final Thoughts
An excellent decorative toilet tissue holder is necessary for everyone. When choosing a such item, you must select one that reflects your home and bathroom design. Generally, appearance and quality are the essential conditions you must consider.
Fortunately, there is a China toilet paper holder factory that produces top-grade and well-designed toilet tissue holders. So, if you are looking for the best China toilet paper holder supplier, you can reach BGL factory.