The Benefits Of Using A Multifunctional Towel Holder That Serves Sever
Publish Time:
Author: Site Editor
Visit: 110
The benefits of using a multifunctional towel holder that serves several purposes
One should always have a towel handy while taking a refreshing shower. Thus, with the help of a multifunctional tower holder, everyone may always have clean and secured dry towels. If you don't have a designated spot for your towels inside, they're likely damp and scattered across the wet floor. These hangers for bath towels are sturdy but super lightweight, providing plenty of room for your towels without inconvenience.
What is a multifunctional towel holder?
The swivel towel bar and clothes hook are merged into a single unit; the left side consists of a row of clothes hooks attached to a swivel towel bar. Towels may be hung at any angle and can be rotated 180 degrees on the towel bar.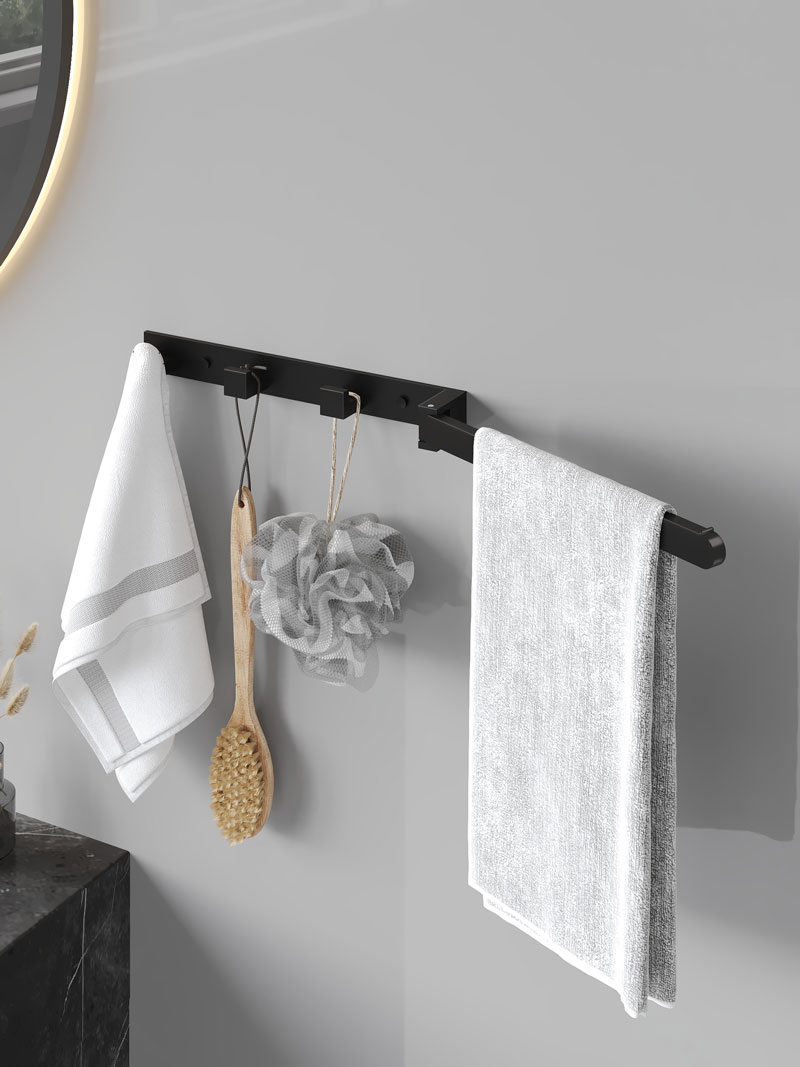 Advantages of multifunctional tower holder
More sanitary
Electrically operated dryers were created to decrease the usage of paper towels; however, people often leave the toilet with wet palms. This dampness includes microorganisms that persist. Once users wipe their palms with a continuous cotton towel, they may remove all moisture and germs from their hands. Furthermore, unlike throwaway cloths, bacteria are confined inside the shelf instead of the waste bins or the ground.
Easy Installation
Do you dislike making huge holes throughout your beautiful wall? Multifunctional towel holder will not cause any wall harm. Zero cutting and no tools allowed! Simply push two suction cup hooks into your wall till you notice a "pop" noise, and then connect the bars towards its hooks.
They are not powered by electricity.
An additional disadvantage of using hand dryers is that they use power. Multifunctional towel hangers are manually controlled; therefore, it is not necessary to spend excessive energy bills.
Versatile in its many applications
Using multi-functional towel holders, you can easily find your towel, bathrobe, and loofah in your bathroom; Hanging washcloth, bread gloves, and other cook accessories in the kitchen; Use this door washcloth rack to hold your hats, coats, even handbags, key in the entrance, and it can give you a bright and tidy home.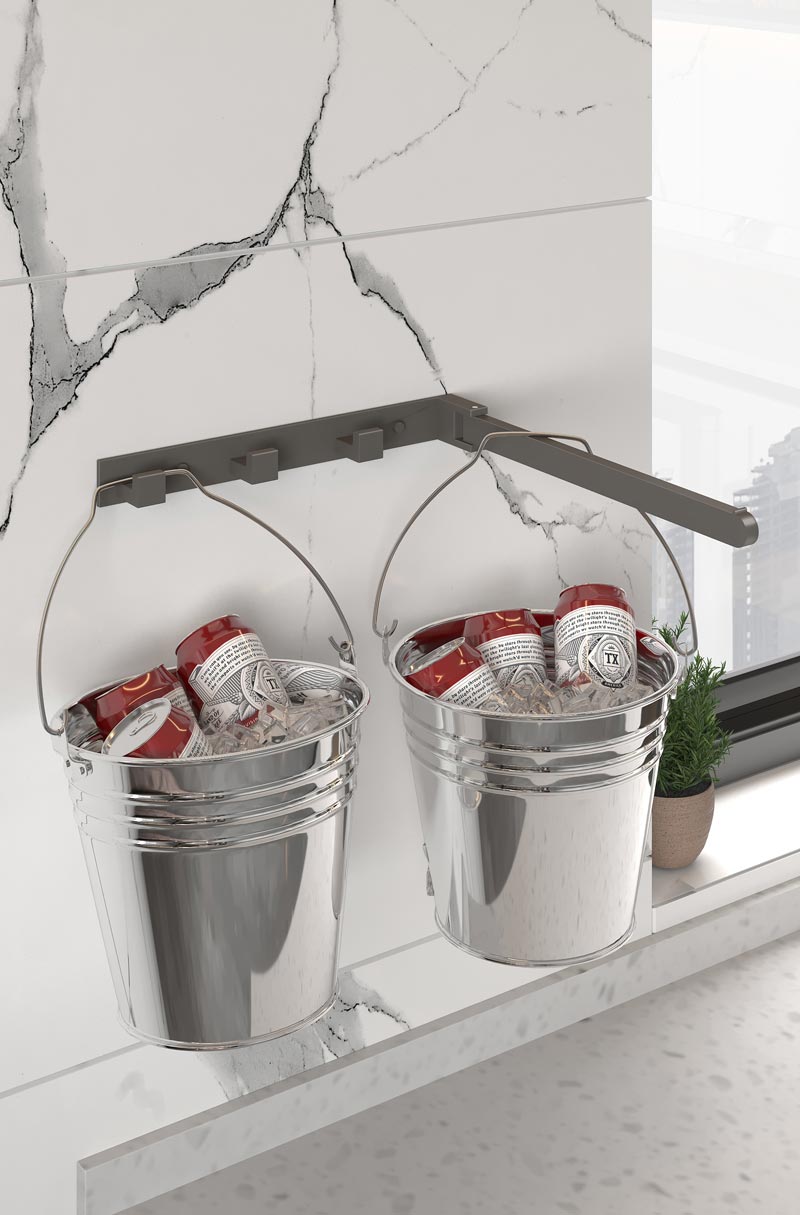 Exceptional comfort and convenience
In addition to their classy design, towel holders are also functional, room space-saving warmers that give your convenient storage from time to time. Using tower holders is the best solution when your tiny bathroom seems cramped, and you can't find a spot to place your clothes and wash towels.
They are Reusable and detachable.
The suction cups can always be carefully peeled away using a simple thin card, the entire towel hanger may be disassembled and washed using warm water and dried with your hair dryer, and then the entire thing can be re-installed somewhere. After clearing them from the wall, you won't find any stains or marks.
Things to consider in buying multifunctional cloth holders?
There is a lot of towel holder factory in the market today that offer multifunctional holders; sometimes, this can be overwhelming for some buyers. Therefore you need a critical point that can guide you on what you need to look at when buying towel holders.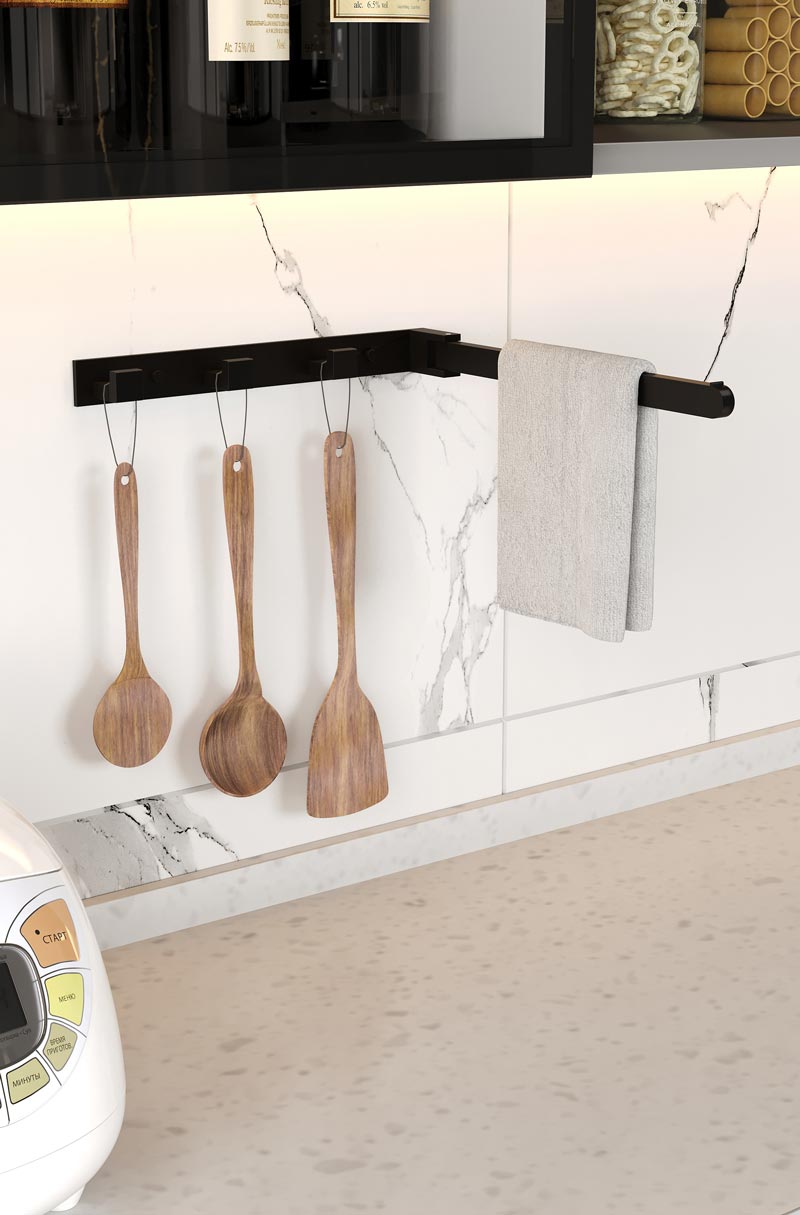 Size
Make sure your multifunctional holders are the right size for the bathroom wall or flat surface you want to install them on. Make sure it won't get in the way when you go inside the shower, doorways, or drawers.
Type
There are a lot of multifunctional towel holders out there in the market, there are different types and features with different functionality, make sure to find the one that suits your needs and bathroom arrangement.
Style
Find the style that compliments the interior of your bathroom, and you don't want to install a style that ruins the vibe and aesthetic of your overall bathroom.
Material
When it comes to material, choose a multifunctional cloth holder that is made of stainless steel or any materials that are rust resistant. It is essential to keep that in mind for your towel holder last longer.
Assembly
Mounting a towel rack is straightforward because most of them come with adhesives. Certainly, you may need drills and other hardware for a few of them. Any option with less setup and upkeep chores is the one you should go with.
You should also make sure that it is sturdy enough to hold all of your towels and clothing, that you can use it for several purposes, that it has a minimal style to maximize storage efficiency, and that it is lightweight enough to move about with ease.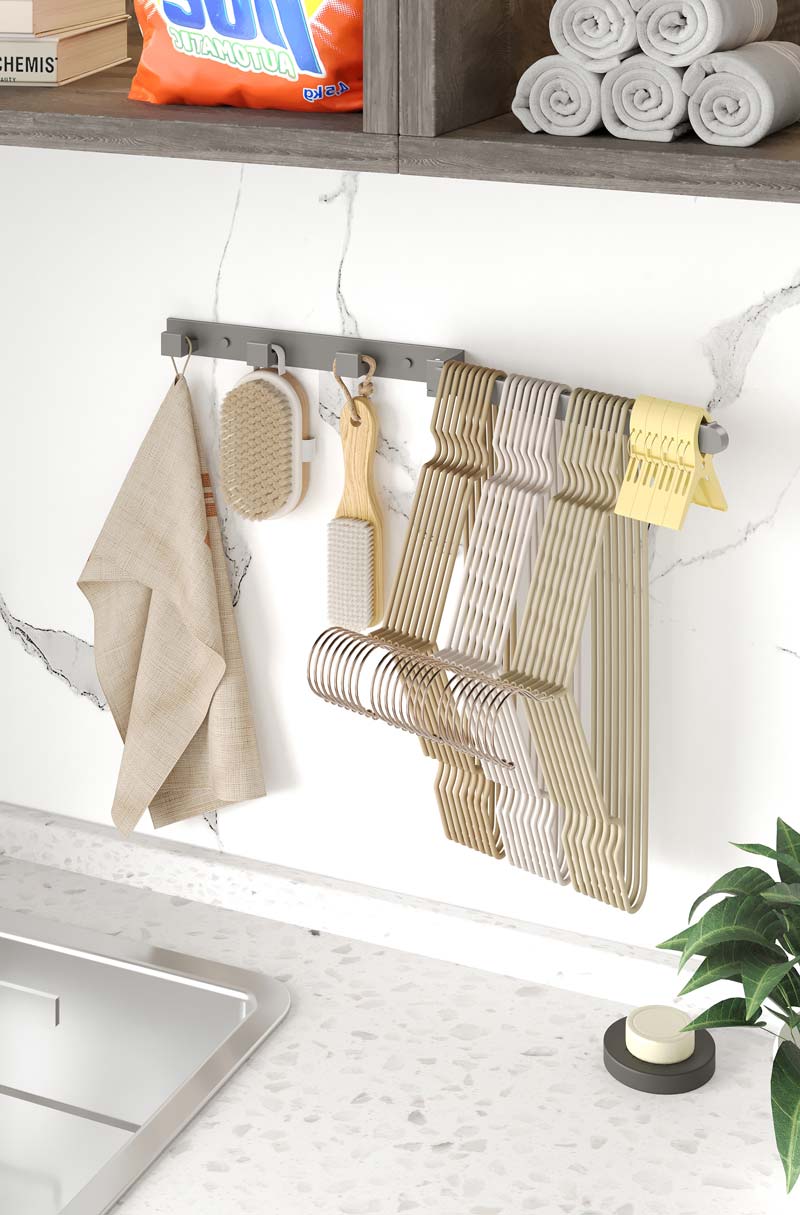 Conclusion
Multifunctional towel hangers or towel bar with hook are a must-have for every modern family bathroom. Having a designated spot to hang up your bath towels and washcloths is made possible by towel bars in general.