What Are The Points a Purchasing Manager Should Look for in a Towel Bar Factory
Publish Time: Author: Site Editor Visit: 280
Towel bars are one of the accessories a homeowner looks for. It is the most functional accessory every bathroom must have. It ensures every individual is completely dried out as they come out of the bath.
As a purchasing manager, you must look for a towel bar factory that can provide the latest styles and quality towel bars. A variety of towel bars can be put on sale in a store.
To ensure that you are getting the right pieces, this article listed some things you can consider when choosing a towel bar manufacturer for your store.
Offers a Variety of Sizes
Towels come in different sizes, which means different sizes of towel bars as well. Consumers tend to look for these in sets or individually packed towel bars.
Your towel bar factory should provide you with different sizes of towel bars in stock. The most common sizes include 18, 24 inch towel bars.
The 18 and 24-inch towel bars are suited for small bathroom spaces. Homeowners with 40-square-foot bathrooms can install these since a standard bath towel can fit this towel bar size when folded lengthwise.
The 30-inch towel bar is best suited for bathrooms in which the area is not limited. It can fit an unfolded standard-sized towel or two lengthwise-folded standard-sized towels.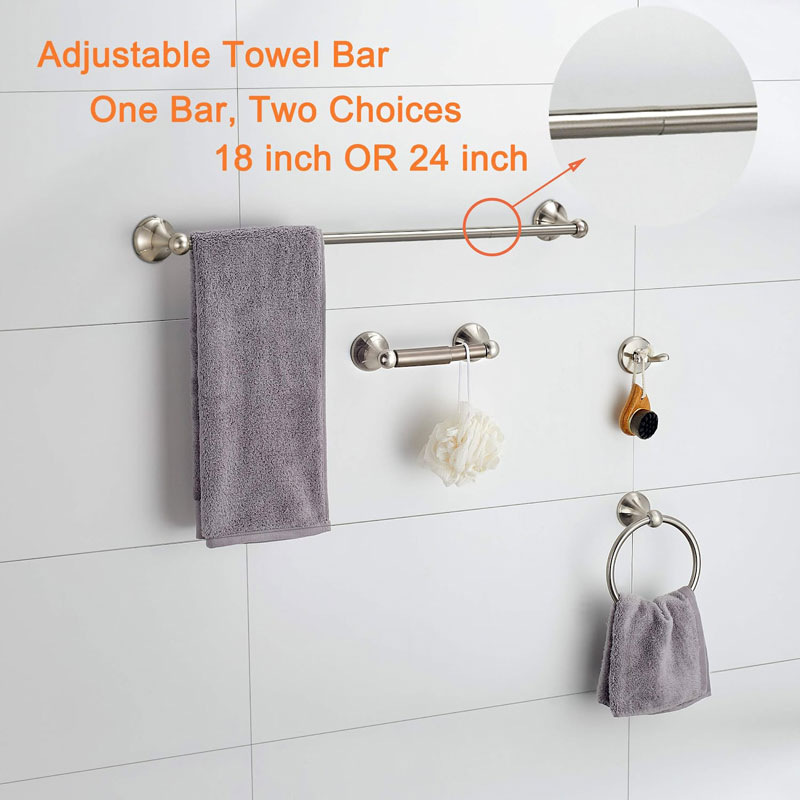 Different Installation Methods
The consumer has different preferences when it comes to installing towel bars. Some do not want to have their bathroom walls drilled with holes for mounting a towel bar.
Your towel bar manufacturer should provide towel bars with different installation requirements.
Wall-mounted towel bars are the most convenient way of installation. However, bathroom walls need to be drilled with holes and may need anchors if there are no wall studs in a bathroom wall.
A freestanding towel bar is the best option for larger bathrooms. It is just assembled from the ground and will not require any installation.
Your towel bar factory should also provide towel bars that use adhesives. Some homeowners prefer this kind of towel bar since it does not require drilling in bathroom walls.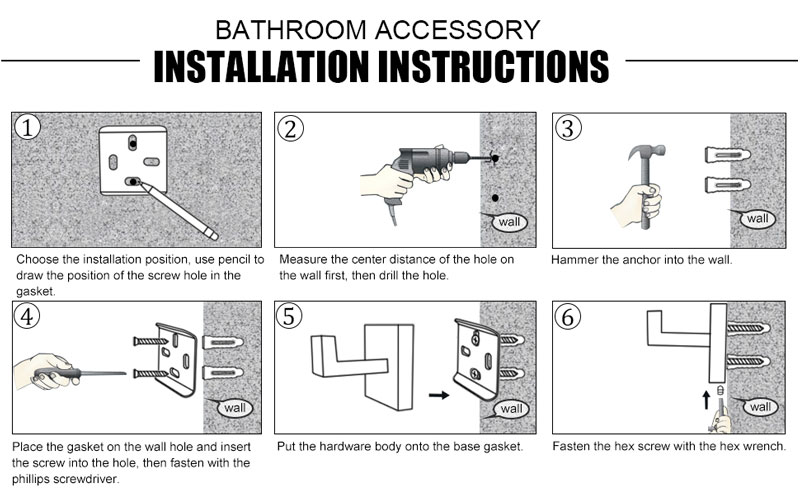 Towel Bar Packing Condition
Your towel bar manufacturer should deliver these items in good condition. It should have a blister bubble shell, bubble bag, or foam bag, and has an appropriate box size. Its packaging should prevent the towel bars from having any dents or scratches during deliveries.
If you want towel bars under your home brand, these factories should be able to customize the packaging according to your store's preference and logo.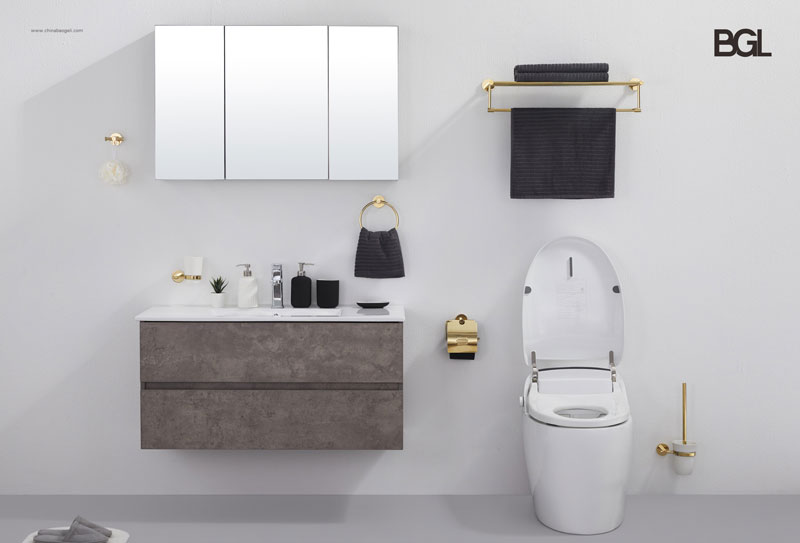 Style and Material
Towel bars come in different finishes that can match a bathroom's aesthetic. These do not only focus on style, but every towel bar has its advantage as well.
A towel bar made from chrome provides the best shine. However, this may require frequent cleaning to keep it looking new.
Brushed nickel is perfect for modern-looking bathrooms. It provides a high-end look and does not require regular cleaning.
Towel bars made in brass and oil-rubbed bronze provide a vintage look for themed bathrooms. It is easy to clean but can be more expensive than other finishes.
Minimalist homeowners tend to choose a matte black towel bar. It is resistant to stains and does not require regular maintenance.
There are towel bars made from plastic, but it has a high chance to get damaged in the long run. Most consumers choose something made from stainless steel since it is resistant to corrosion and also rustproof.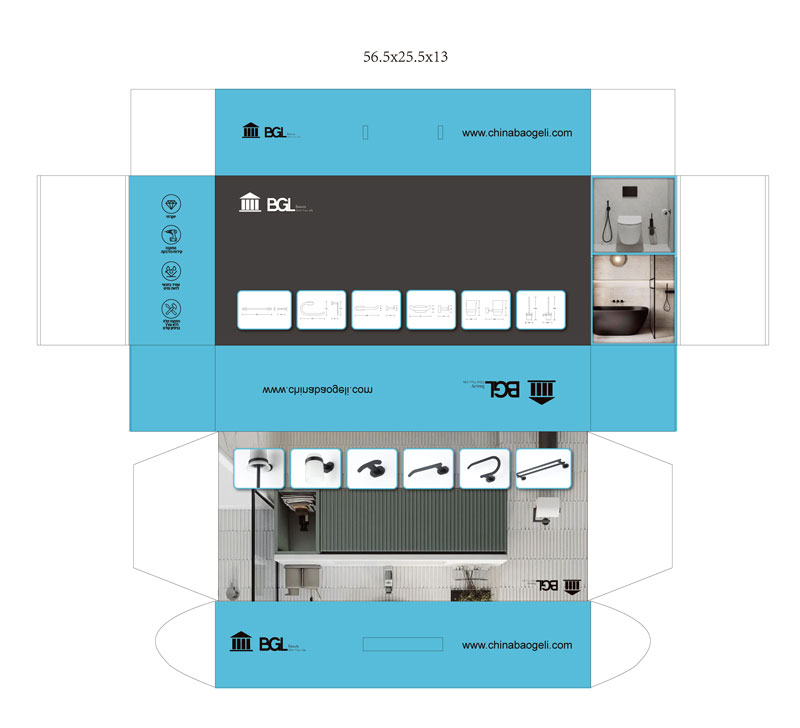 Weight Capacity
Though towel bars do not have a weight capacity since these are designed to hold single or at least two standard-sized towels, some homeowners prefer more sturdy towel bars.
A wall-mounted towel bar or those installed with anchors tend to have higher weight capacity than adhesive ones.
There are towel bars that are designed with up to three bars on a single installation. This can hold up to three standard-sized towels altogether.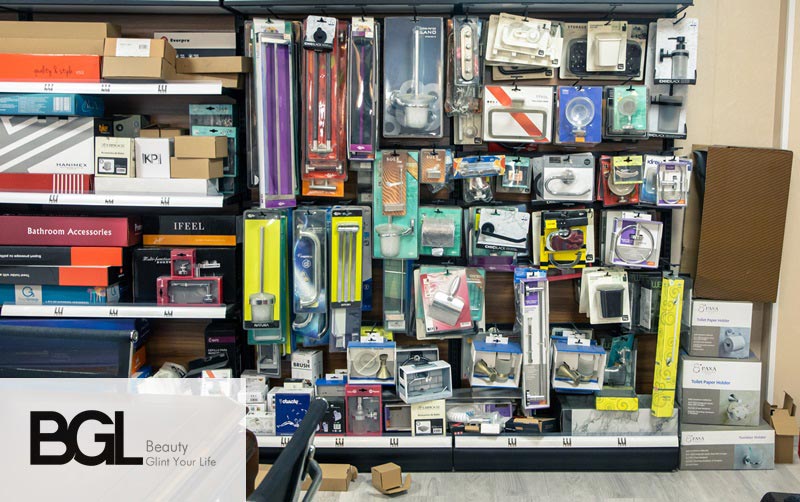 Final Words
Looking for a towel bar manufacturer that can provide all these key points can be challenging. There are a lot of factories that can provide almost all designs but do not have the best quality materials used.
As a purchasing manager, your towel bar factory should be able to provide all the key points listed above - from quality up to its packaging.